8-7-2010
Took a ton of pictures. It was hard narrowing it down!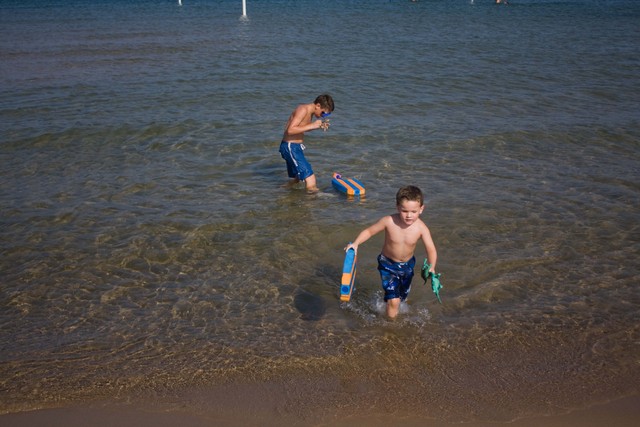 They were in the water before we even set up camp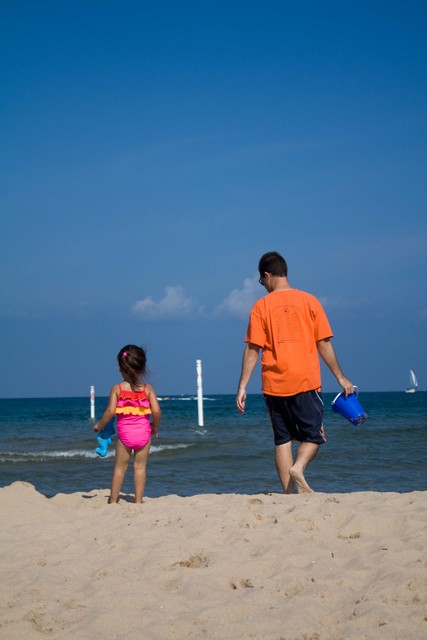 "Daddy, you go get the water"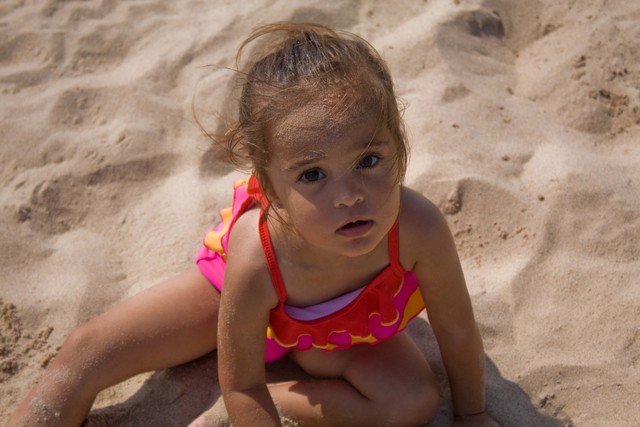 Look at her foreheaad! She went swimming..... In the SAND!!!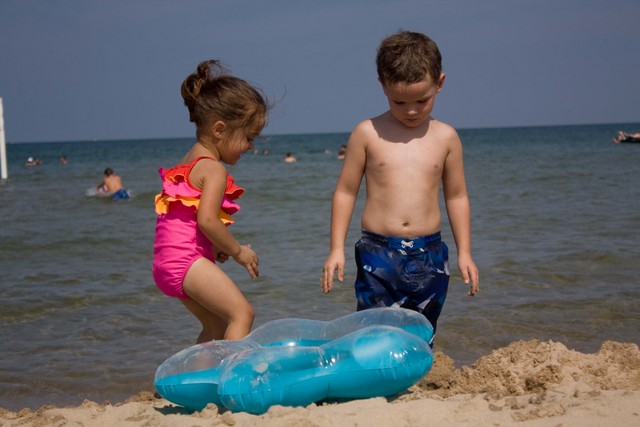 Hunter took breaks from swimming UNDER the water and doing FLIPS (I can'te remember what he called them) in the water to play with Maya in the sand.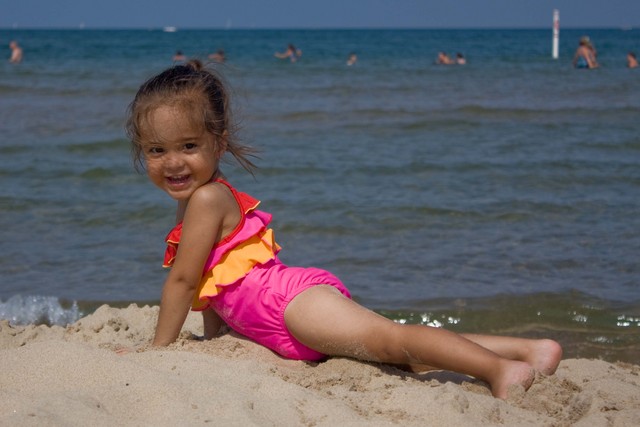 While she was "swimming" I was able to catch this shot!! *Love*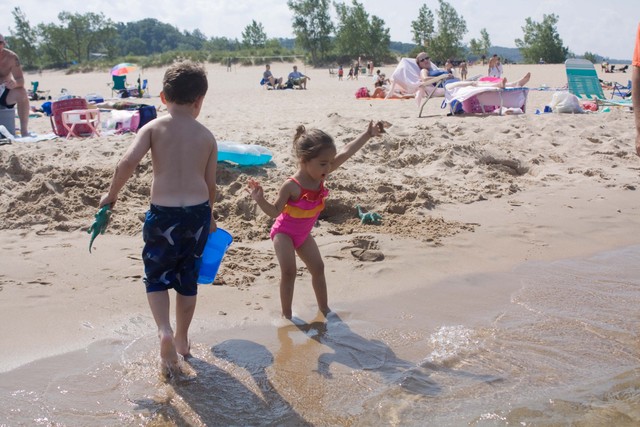 Getting closer to the water!
FINALLY IN THE WATER!!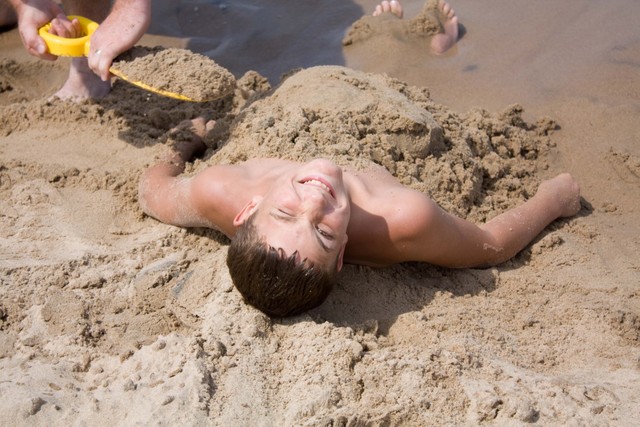 First time buried in the sand!