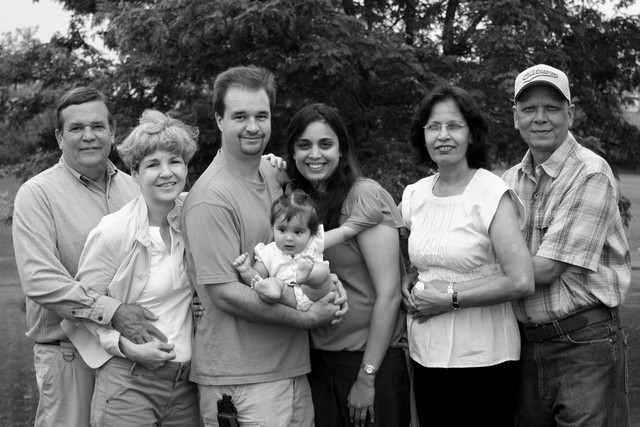 Last weekend my parents and Brian's parents came to visit. We had a great time. Maya was handed around a lot so all the grandparents got equal amount of time with her. I'm looking forward to the next time we all can get together. Here are some of my favorite pictures from the weekend:
The whole family. Thanks for the tripod Don & Sharon! I love it.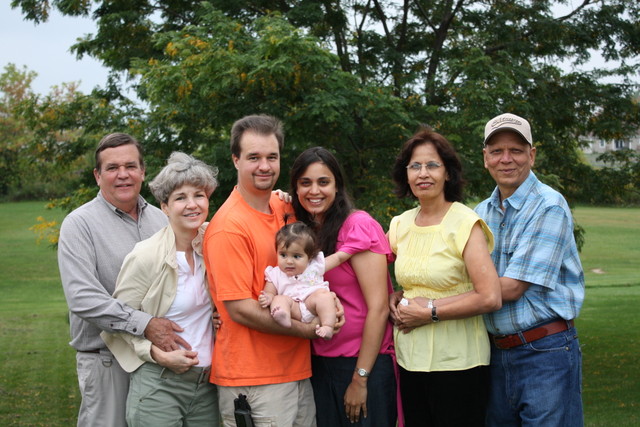 See mom, you're so pretty naturally!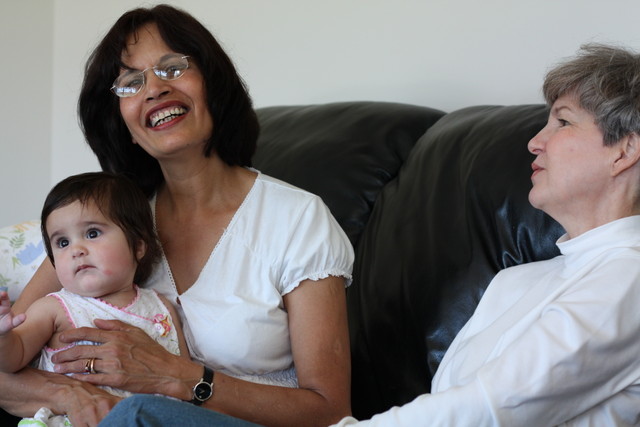 Both the granddads. Definitely not as photogenic as the women :)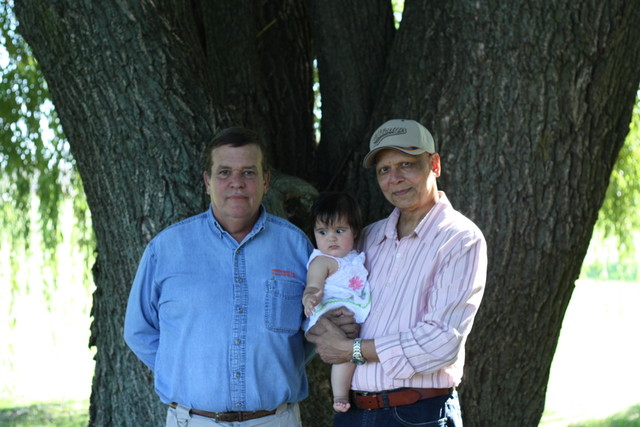 My dad with Maya.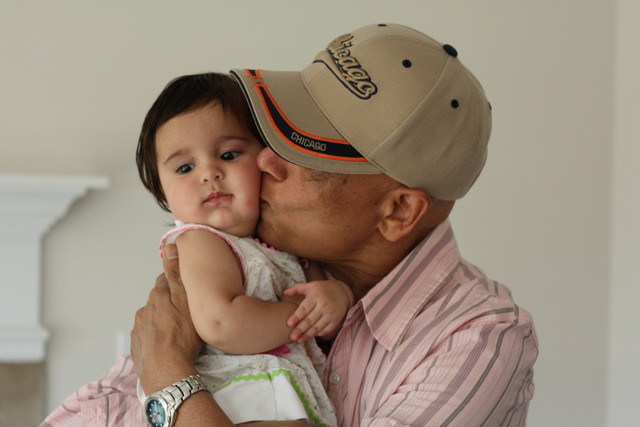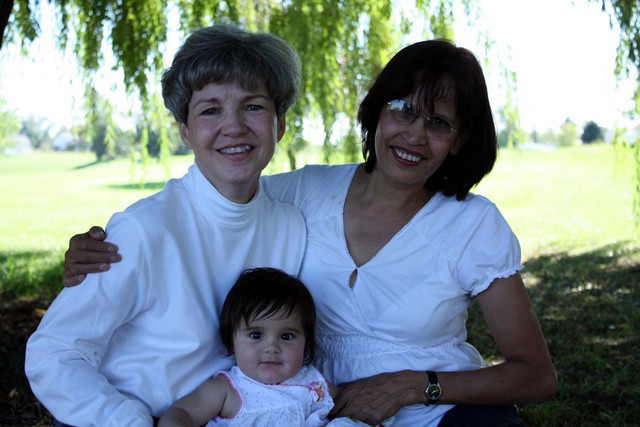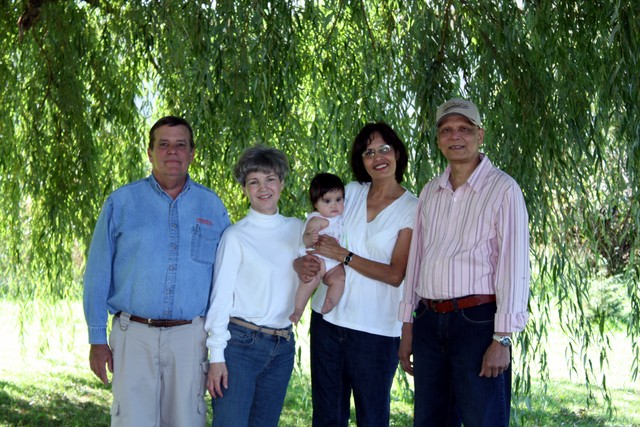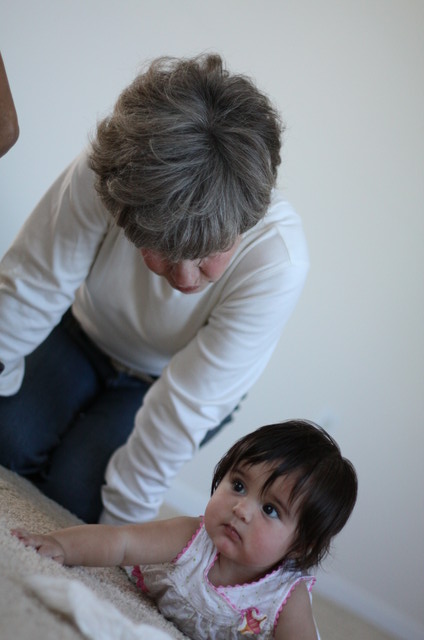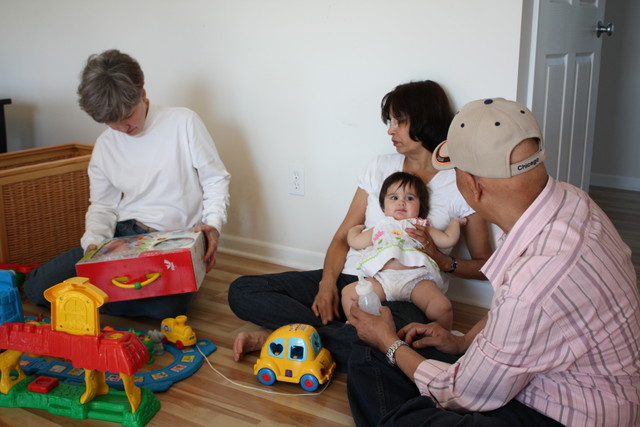 Love this one! My mom is just in awwe.
Awwe. Granddad Don's lap is soooo cushiony and comfy.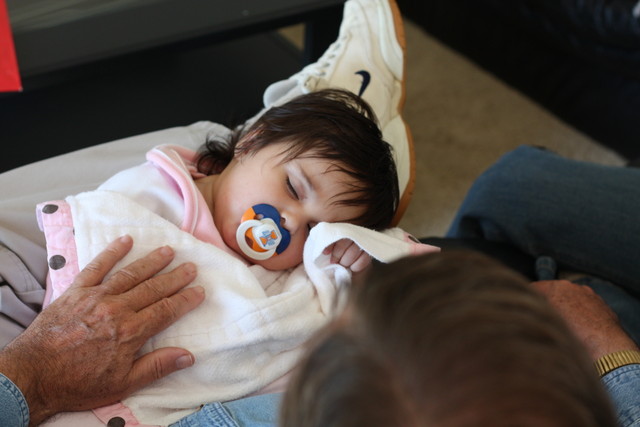 One of my favorites...
Another favorite...
http://www.brwhite.net/gallery/gallery/shahwhitevisit?page=1

up next, PEAS!!!