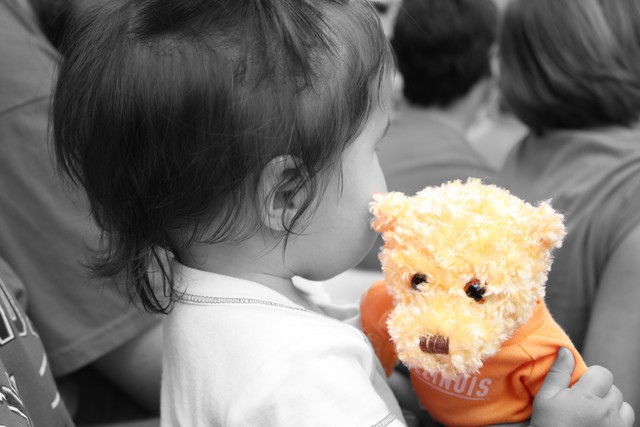 We were lucky enough to take Maya to her first Illini game! Not only did we see the Illini, Maya got to see her Uncle Beau on his birthday.
Maya tailgaiting!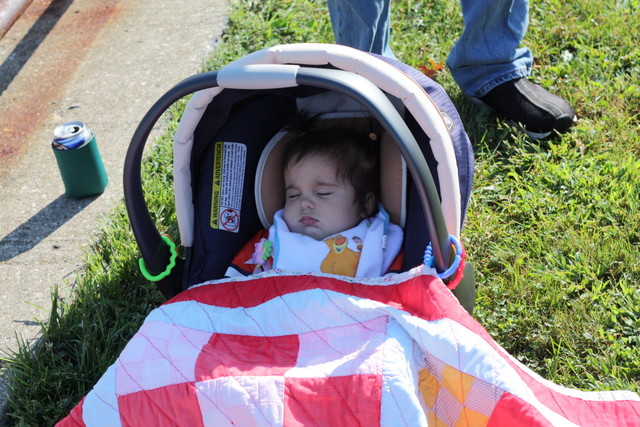 With daddy...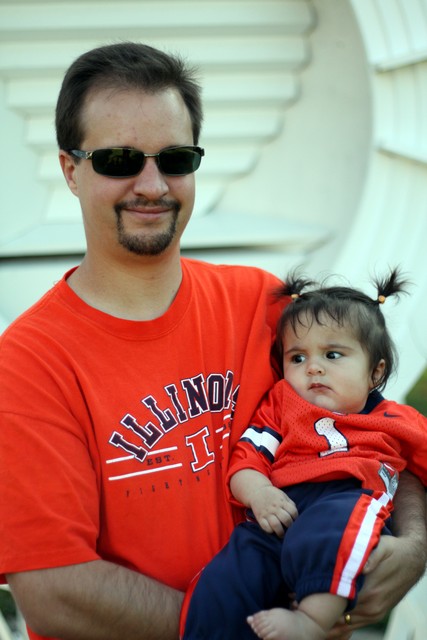 with mommy and daddy....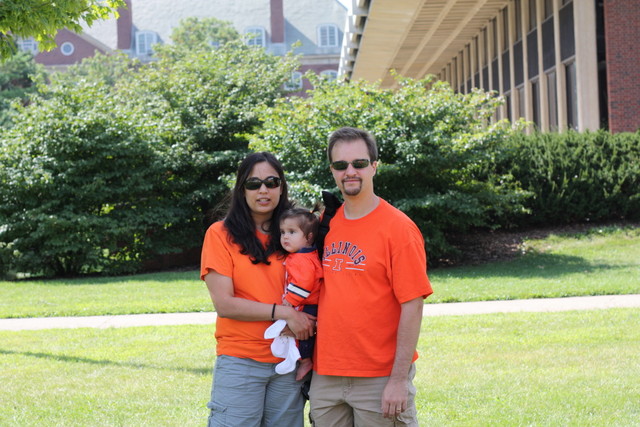 with the big boys!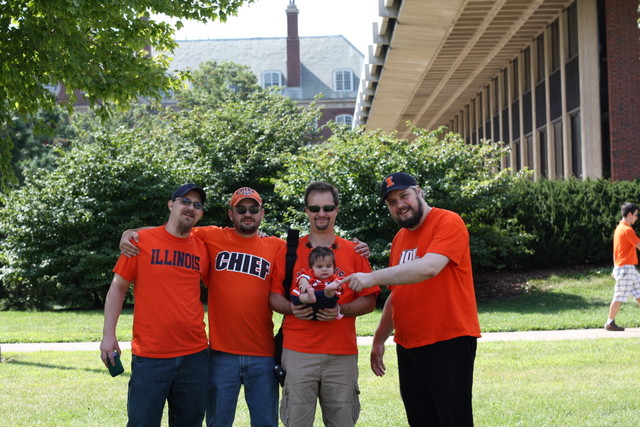 At the game...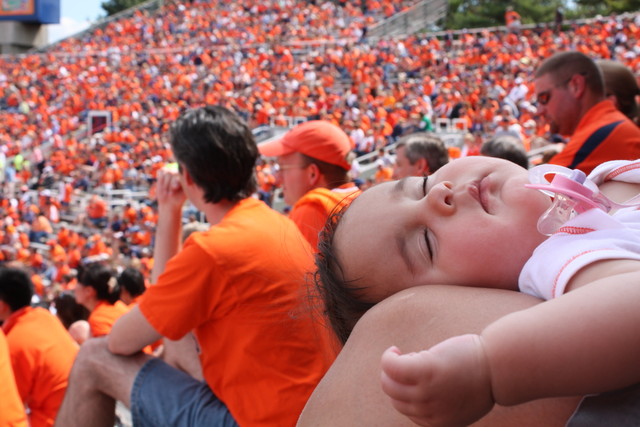 cheering with daddy...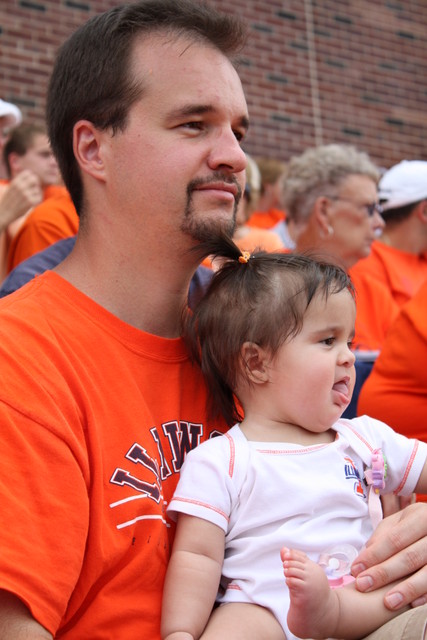 and just being cute!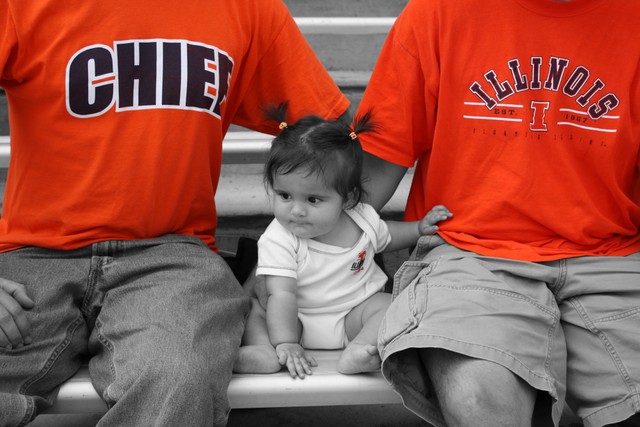 Go Illinois!!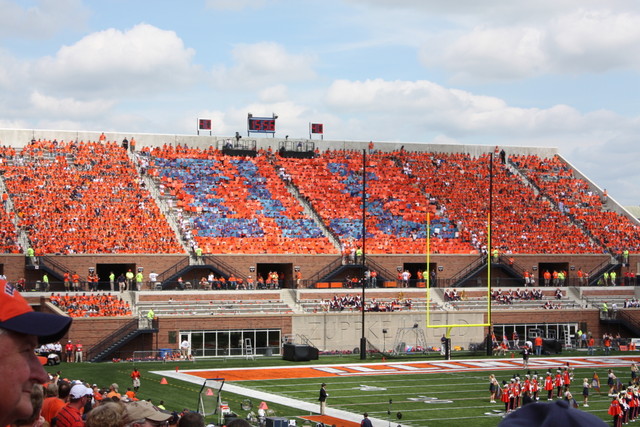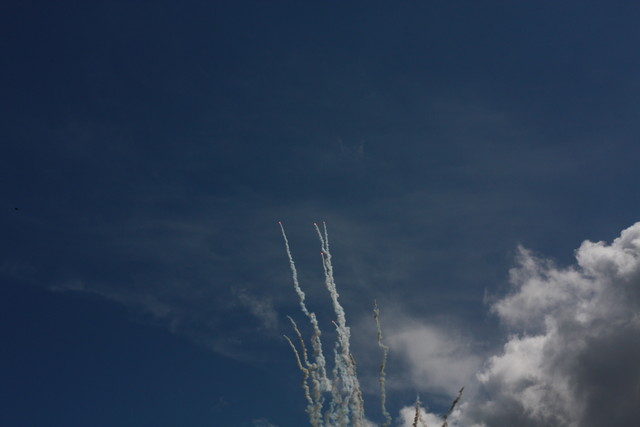 After the game we had a picnic and got to listen to the marching Illini.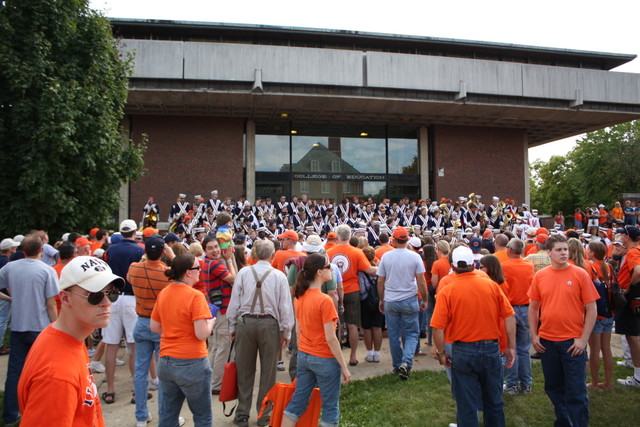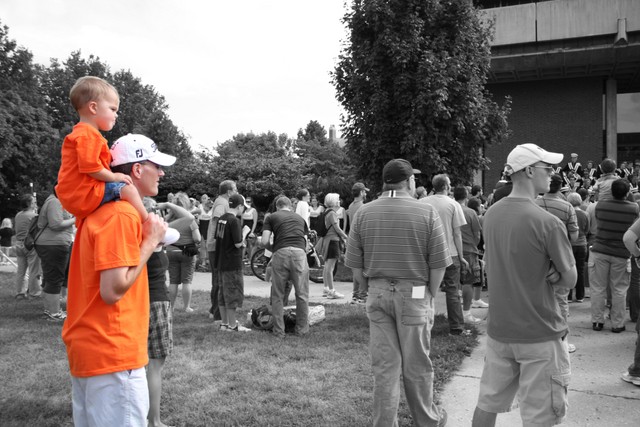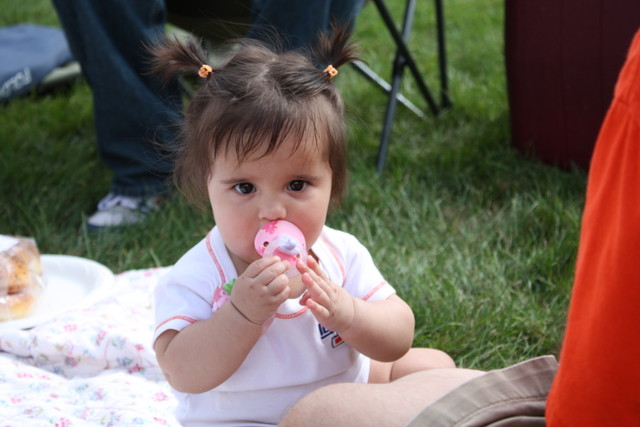 The rest of the game day pictures are at
http://www.brwhite.net/gallery/gallery/illinigame