In India the aunt that is the sister of the mother is called a child's masi. All aunts have different names, whether it be the father's sister or the wife of a brother, etc. Anyways, my sister (Maya's masi) came to visit Labor Day weekend and I took some pictures.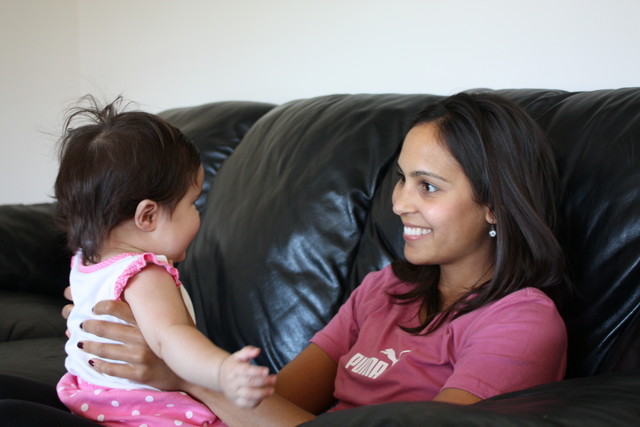 Flash used : No Focal length : 32.0mm (35mm equivalent: 52mm) CCD width : 22.30mm Exposure time : 0.040 s (1/25) Aperture : f/4.5 ISO equiv. : 800 Whitebalance : Auto Metering Mode : matrix Exposure : Action program (based towards fast shutter speed)
Love the detail of the bottle and Maya's face here...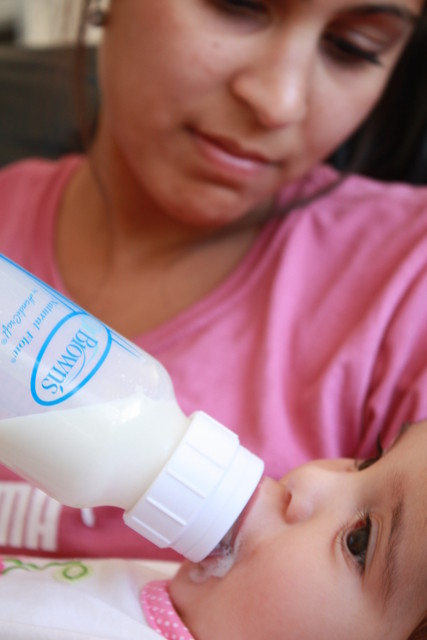 Flash used : No Focal length : 55.0mm (35mm equivalent: 89mm) CCD width : 22.25mm Exposure time : 0.040 s (1/25) Aperture : f/5.6 ISO equiv. : 400 Whitebalance : Auto Metering Mode : matrix Exposure : Manual Exposure Mode : Manual
This following image was cropped, but I like how the hand on the bottle turned out. You can see the original image here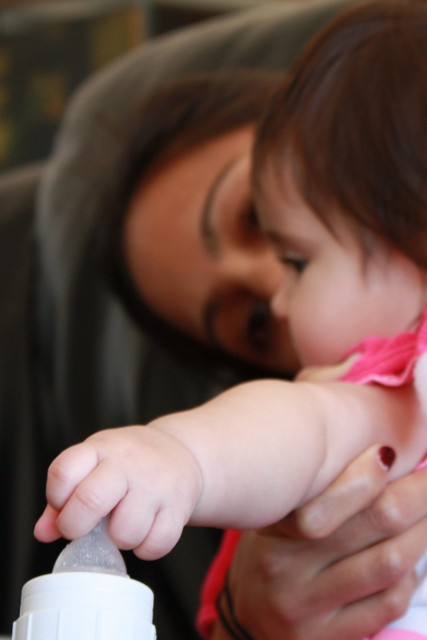 Flash used : No Focal length : 55.0mm (35mm equivalent: 89mm) CCD width : 22.30mm Exposure time : 0.040 s (1/25) Aperture : f/5.6 ISO equiv. : 400 Whitebalance : Auto Metering Mode : matrix Exposure : Manual Exposure Mode : Manual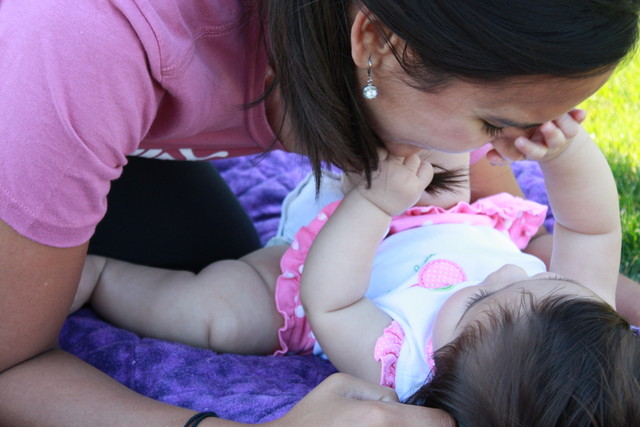 Flash used : No Focal length : 55.0mm (35mm equivalent: 89mm) CCD width : 22.30mm Exposure time : 0.0080 s (1/125) Aperture : f/5.6 ISO equiv. : 400 Whitebalance : Auto Metering Mode : matrix Exposure : Manual Exposure Mode : Manual

I thought this turned out fairly well. The toy is moving and it seems like the rest of the picture is in focus. I also just love the look on my Maya's face. Look at those eyebrows! Too cute :)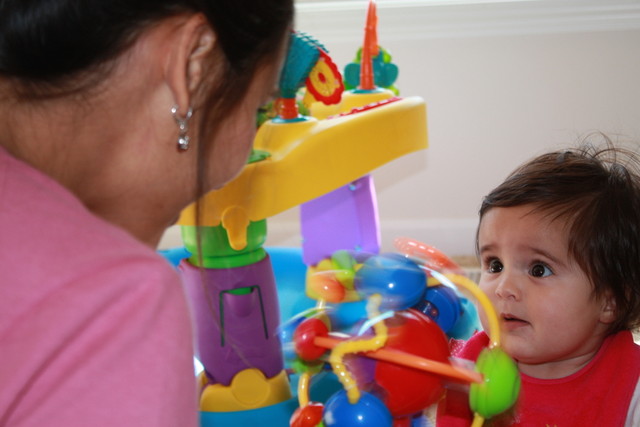 Flash used : Yes (manual) Focal length : 55.0mm (35mm equivalent: 89mm) CCD width : 22.30mm Exposure time : 0.020 s (1/50) Aperture : f/5.6 ISO equiv. : 400 Whitebalance : Auto Metering Mode : matrix Exposure : Manual Exposure Mode : Manual
The rest of the pictures can be seen at http://www.brwhite.net/gallery/gallery/masivisit